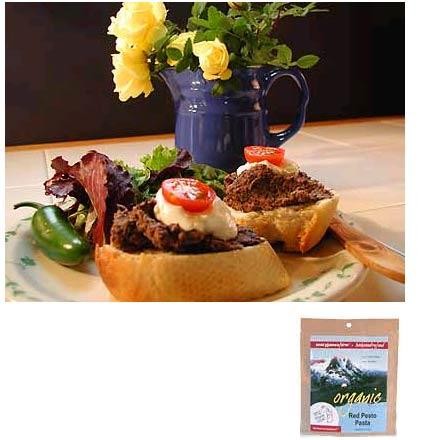 This is one of everybody's favorites. Mary Jane loves it so much, she even eats it dry. Black beans, roasted sesame seeds ground into a butter, lemon oil and garam masala spices make this unique Hummus a healthy way to load up on protein.
What do you think about this product?
Have questions about this product?
My friends used this on our trip through The Narrows to put on sandwiches and had more than the three of them could eat. I had a bag of baby carrots that was perfect for dipping. It made a great snacky extra to the small lunch I brought on day 2. I can see how it would make 8 servings, too. It was on the dense and filling side of the spectrum. I thought it tasted great as a snack in the backcountry.
I'm not too impressed with this dish. The beans were on the hard side and I think there was way too much tahini in it. Just don't groove on this particular dish.
8 servings in a 3.6 oz package? Seems...
8 servings in a 3.6 oz package? Seems like enough for 3 crackers or a small slice of flatbread. Anyone tried it?
Best Answer
you have to remember that hummus is pretty light but i would say 4 or 5 servings not 8