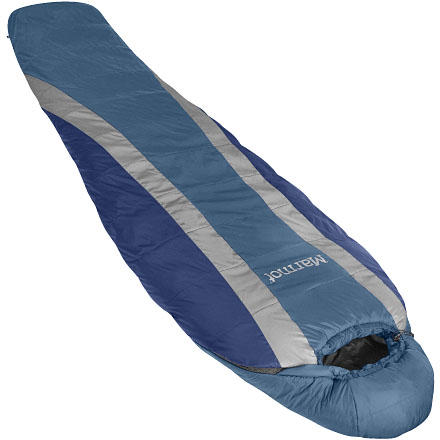 The Marmot Trestles 15 Spirafil Synthetic Sleeping Bag returns this season with upgraded material and construction. Grab this synthetic Marmot sleeping bag for a fall camping trip, or early spring road trip. Wave construction keeps the long fiber Spirafil in place and doin' its job. There's no way to beat the quality this bag provides for the price.
What do you think about this product?
Have questions about this product?
I took it on a river trip. I got it wet the first day. Needless to say I was cold, but the bag dries really fast and came back to shape like new! Don't float away without one!
Uncle Ben
I am planning a January backpacking trip...
I am planning a January backpacking trip in the Southern Appalachians and have ordered a Marmot Trestles 15 degree bag. Is this an adequate bag?I am not an avid winter camper and my gear is suited to 3 season camping but for the money I couldn't pass it up.
You should be just fine in a 15 degree bag but take along a pair of long underwear just to be sure.