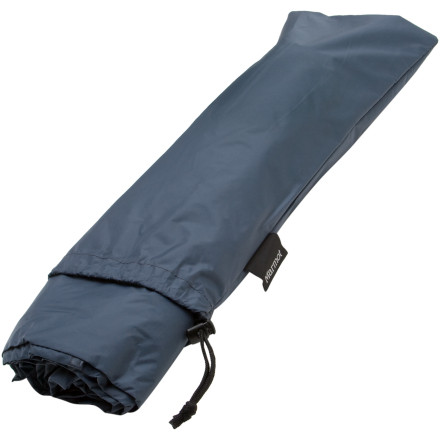 Description
The Marmot Halo 6 Footprint protects your tent's floor from a rowdy group of campers.
You're going to cram six people into your Halo 6 tent for an extended weekend? Well then, you better double up the floor with the Marmot Halo 6 Footprint. Just clip this piece of nylon directly to your tent's poles to more than double the floor's thickness and decrease the chances that you'll spend all of next week fixing holes with a patch kit.
Unanswered Question
Hello,

I was wondering if this item has a backorder date available. I am considering buying the tent but wanted to order these items together.


Unanswered Question
are these coming back in stock? Im thinking of ordering the tent but want to order the footprint at the same time. Is a backorder date available?
Works perfectly with the Halo 6
So glad we bought this. Works perfectly with the Halo 6. Very happy with purchase.
I just bought the Marmot Halo 6P tent and...
I just bought the Marmot Halo 6P tent and I'm considering adding the footprint. Everything I read looks very positive but I'm wondering about water making its way between the tent floor and the footprint. Without seeing it set up I'm imagining water or rain finding its way on top of the footprint, then with no where to go finds its way under the tent. Can anyone make me feel more comfortable with this concern?
Greg, I don't own this particular tent but I've used many different tents over the years and I've never had this problem at all. When setting up the footprint beneath the tent it should not extend out farther than the tent does. So it should be entirely underneath the floor of the tent, because of that you shouldn't really have a problem with water getting in between the footprint and the tent floor. I'd go ahead and get the footprint if I were you, you really can't go wrong with having one.