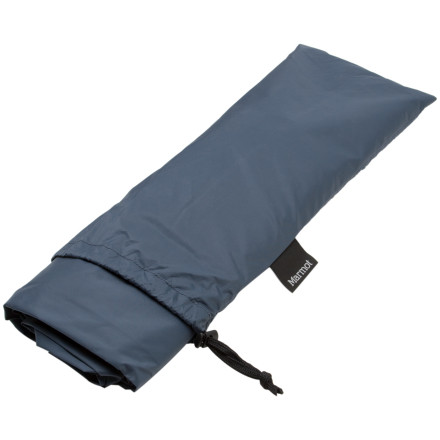 A whole family spending a weekend in a tent can cause havoc, so beef up your Halo tent with the Marmot Halo Footprint. This piece of durable nylon fits under your tent's floor to double the thickness, so you don't have to stress over every stick that you didn't clear out of the way. If you do manage to cause damage on a rather rough trip, you only have to replace this footprint instead of the whole tent.
Does the footprint extend under the...
Does the footprint extend under the vestibules or does it just cover the tent floor?
RBC,
The footprint only protects the floor of the tent and does not extend into the vestibule region of the fly.
Hope this helps!