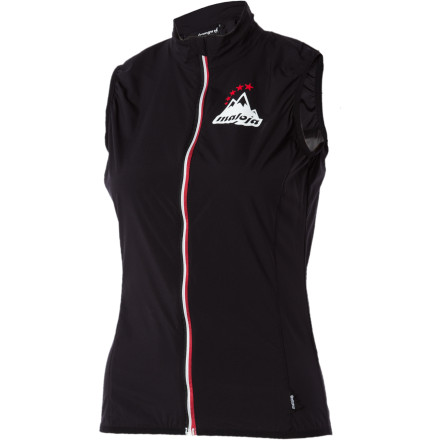 Detail Images
Why is it that fashion is treated as an afterthought in cycling apparel? After all, what good is functionality if it doesn't look good? Maloja asked itself these same questions, and the answer spawned the BibiM. Vest. Using a soft, lightweight construction, the BibiM. Vest protects you from the wind while sporting a clean and deceivingly simple design.
Maloja's BibiM. Vest is made from the exclusive New Moon Stretch fabric. As its name suggests, the material is stretchy for an applied fit, but what's not eluded to is New Moon's windproof characteristics. While offering 100% wind protection on the front panels and shoulders, the BibiM. is still light enough to be folded and packed into a jersey pocket. The lower back has been constructed from mesh for moisture transfer and ventilation, and the vest features a tri-colored, full-length semi-autolock zipper.
The Maloja BibiM. Vest is available in sizes from X-Small to X-Large, and in the colors Granat and Moonless.