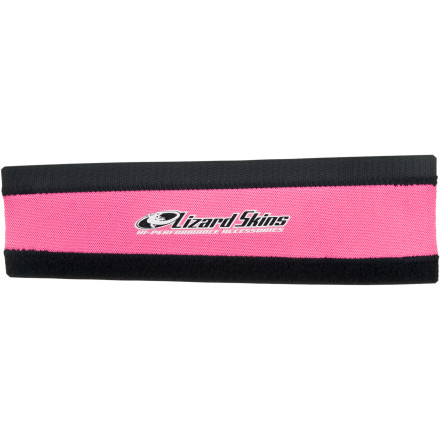 Detail Images

Community Images
Guard your shiny new rig from chain slap with the classic Lizard Skins Standard Chainstay protector.
Standard size fits most Cro-Moly and aluminum hardtails
6.5cm diameter (stretches about a cm); 25cm length
Put one on all of your Bikes
The Lizard Skins chain protector does the job. The velcro strip that keeps the protector wrapped around the chain stay is so good, I don't need to use zip ties. When I took it off to clean my bike, it came off intact and went on without a problem.
My first lizard skin chainstay protector Just died after 5+ years of keeping my rig quiet and chain-slap free. It out lasted 3 bikes... and you won't find anything else for this price you can say that about.

I went ahead and ordered a replacement; if it last half as long as the last one it will be money well spent.
Does what it needs to! Just cut to size and then stretch it around the chainstay. It is a little tough to get on, but it is meant to be tight to stay on. Quiets the noise from the chain and is washable. Get one!
It's simply nice and does the job. Seems durable although I've been using it only for 2 weeks.
The size did not fit perfectly my Cannondale F3 - Lefty, I guess my mistake?!....