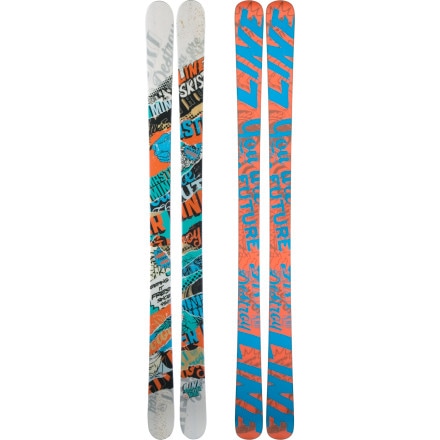 Description
No more toy skis.
Take Line's top technologies and construction, put them through Rick Moranis' shrinking machine, and you've got the Line Kids' Super Hero Ski. These days it seems like kids have two choices when shopping for skis; rec skis or rec skis. It's tough to find high performance, and tougher to find true twin tip park skis. Line saw the problem and fixed it with the Kids' Super Hero Ski. The Super Hero combines Line's hottest park technologies with a super lightweight poplar core for a true high performance park ski for kids.
Cap construction keeps the ski lightweight and manageable.
Aspen wood core offers a consistent flex pattern--start them off right.