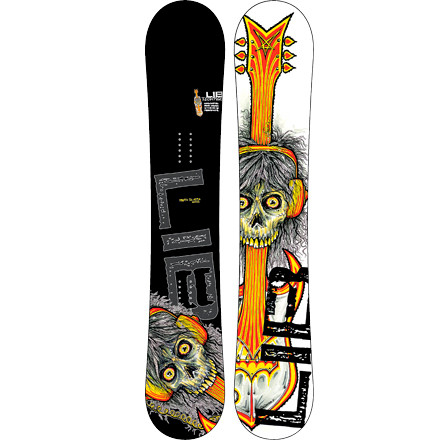 What do you think about this product?
Have questions about this product?
you are making a great choice!
This board indeed rips, butters are effortless, landings are more than forgiving. The rolled bottom loses nothing on turns! Fast! All around sick board, best upgrade Ive made all year!
BEST BOARD ON THE MARKET!
I have no idea were to begin with this board. Well, first off disregard the last reveiw because it is about the 2007 model, not the 2008. This board kills it. IT F%$#ING SHREDS.I absolutely love this snowboard.It's a park destroyer. Jibbing is so easy with this board its almost unbelevable. I could jib this in my sleep. My friend rides a K2 WWW. It doesn't even compare to the stle, or skill of the Youth in Asia. This is mainly because this board can tackle the hole mountain and specialize in park/free style when many of 08's jib boards (including the WWW) can only do park oriented tricks.This board gets a 11 out of 5
I rode this board for about 70 days this season and really enjoyed it, the only bad thing about it was the weight because it is a thick board. The board was great in the park, the mid wide size made it forgiving on landings. the buttering was also really smooth, the nose and tail roll without any catches. its also a really fast board. this board was sick and i really enjoyed riding it