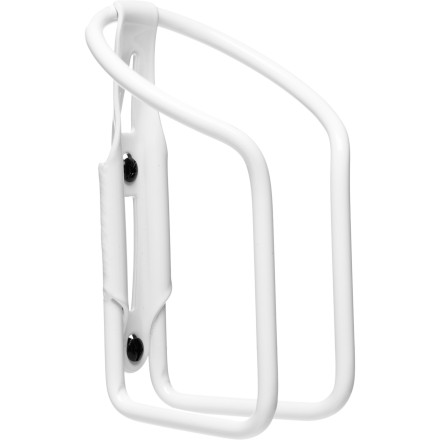 Description
No one should be thirsty
Lezyne built the hollow aluminum Power Water Bottle Cage with an integrated mount for any of Lezyne's high-volume pumps. This provides quick, easy access to a badly needed tire pressure boost on the fly. The hollow construction keeps the weight down, and the wraparound design locks onto your water in any type of terrain.
The Power Water Bottle Cage is available in the colors Polish/Hi Gloss, Powder Matte Black, and Powder White.
Solid construction, typical of my experience with Lezyne.

I use Clean Bottles, and while they are a snug fit, they are accessible on the bike from this cage. A particularly large bottle could be difficult to remove while riding.
I bought two of these for my wife's bike and they don't seem to fit a normal bottle. I get that the design is intended to hold your bottle secure, but i can literally not remove a bottle from the cage while on the bike. I ended up buying new bottles that were slimmer so we could use these, kinda disappointed overall though.
Wrong product description
It holds a water bottle, however, the product description is wrong. The power cage HV has the mount for a high volume pump. Found that out when I opened my package.