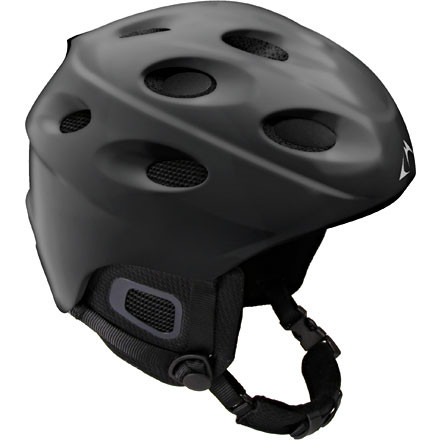 Detail Images
you need to try on helmets!
While I have been very happy with this helmet (not heavy, not too hot or cold, comfy, etc), you should base your helmet purchase decision on fit, and go try on as many helmets as you need to find the right one. I must have tried on 100 helmets and this was by far the most comfortable for my head shape. It's also important to make sure your goggles line up properly with the helmet so as to not get a small line of exposed flesh on your forehead. All that said, I really like the helmet, the vent switch, and the velour liner on the chin strap.
exceptional product...very light...
you don't even know you have it on, it is so light, yet sturdy enough to protect your noggin,....lets you feel more secure, and thrash the super steeps with confidence...this is my third Leedom, and the speakers are the nuts...you do not feel pressure points on your ears at all...