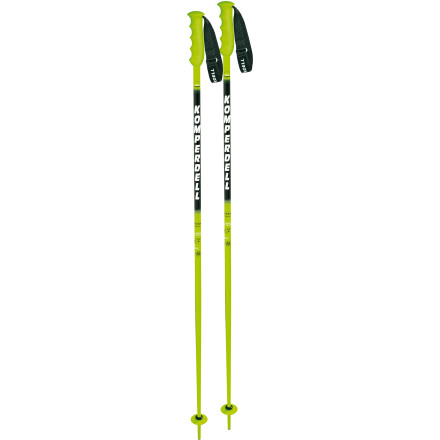 Videos
For all of recorded skiing history, poles have been the red-headed stepchild of ski equipment—they're always around, but no one really cares much about them. If you're more progressive than the rest of us, you're probably already sporting the race-ready Komperdell Nationalteam 18mm pole, which is made of durable 7075 T6 aluminum that's tough enough to cross-block the snot out of some gates or shred frontside lines without breaking, bending, or begging for a snack. The rubber race grip is specifically designed to suit the hand position of top-notch racers, and the mini race basket is aerodynamic and built to plant and push in firm to hard snow from the start house to the finish line. Perhaps most importantly, the Nationalteam looks great when you're waving at your adoring, cowbell-banging fans.

Durable, lightweight 7075 T6 18mm aluminum shaft
Rubber race grip with nylon race strap
Mini race basket
Steel tip
What do you think about this product?
Have questions about this product?
Komperdell Nationalteam 18mm Ski Pole