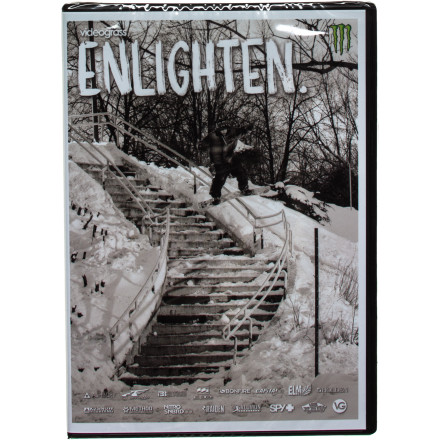 The 'other' Videograss crew does it again this year with a ton of new faces in the lineup, and a lot of previously undiscovered backcountry and urban features. If you want a diverse group of riders changing the game from the backcountry to the streets, pick up a copy of Videograss' Enlighten. Featuring Frank April, Jake Kuzyk, Phil Jacques, Will Jackways, Dustin Craven, Bode Merrill, Alex Cantin, Bryan Fox, Eero Niemela, Matt Belzile, Benji Ritchie, and Danny Larsen.
What do you think about this product?
Have questions about this product?
Videograss Enlighten - Trailer