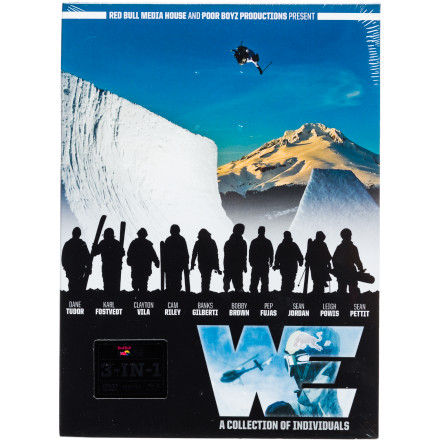 kidsKNOW distribution Poor Boyz WE: A Collection Of Individuals - DVD
View Larger Image
Skiing means a lot of things to a lot of people, but one thing all skiers can agree on is that it's nothing without your friends. Poor Boyz WE: A Collection of Individuals is about a group of skiers and their travels, triumphs, struggles, and celebrations, and how skiing is bigger than any one person. Featuring Pep Fujas, Bobby Brown, Clayton Villa, Leigh Powis, Dane Tudor, Karl Fostvedt, Sean Pettit, Bene Mayr, Sean Jordan, Sammy Carlson, Alex Schlopy, Banks Gilberti, Cam Riley, Joss Christensen, Riley Leboe, Josh Stack, Mike Henitiuk, Paddy Graham, and Joe Schuster.
Share your thoughts
What do you think of the
kidsKNOW distribution
Poor Boyz WE: A Collection Of Individuals - DVD
? Share a...
Super park this year was sick. Nice to see Pettit filming with PBP too!
WE:A Collection of Individuals - Trailer