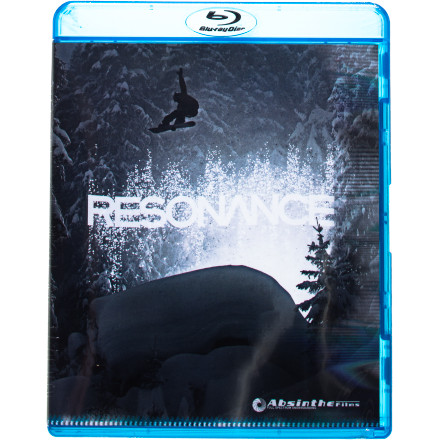 It may have been a rough winter for most people, but Justin Hostynek and the Absinthe crew still managed to put together some of the most insane footage yet. Follow their insanely-awesome lineup of riders as they scour the globe in search of pow, pillows, cliffs, bonks, bomb drops, and rails. Featuring Bode Merrill, Nicolas Mueller, Scotty Lago, Gigi Ruf, Brandon Cocard, Blair Habenicht, Wolle Nyvelt, Eric Jackson, Danny Kass, Brandon Ruff, Manuel Diaz, Sylvain Bourbouson, Mat Schaer, Pat Burgener, and Lucas Debari...yea, heavy.

What do you think about this product?
Have questions about this product?
Absinthe Resonance - Trailer