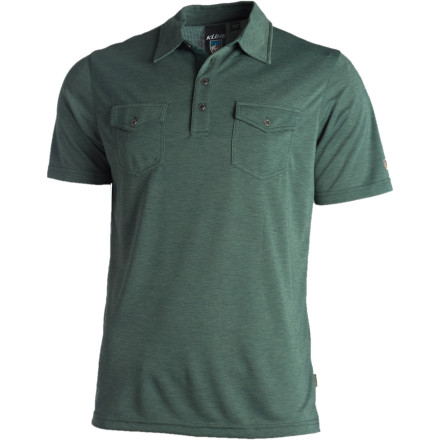 Detail Images
This is a good shirt, but the sizes seem to run large (or the 'regular fit' is particularly generous). The shirt is light and easy to move in, while being pleasing to look at too.
Fresh and fashionable for every day use. The feel of the fabric is great. As soon as you put it on you feel the difference between a regular shirt and this type of material.
This is my favorite shirt of anything that i've bought in quite a while.

It feels fantastic, the color is great, fit is nice, and i can wear it to go for a hike, do something water-related, or even to work or a decent dinner.

I'll be buying more of these.
Feels great! Very soft and comfortable! I would definitely recommend this shirt to anyone.