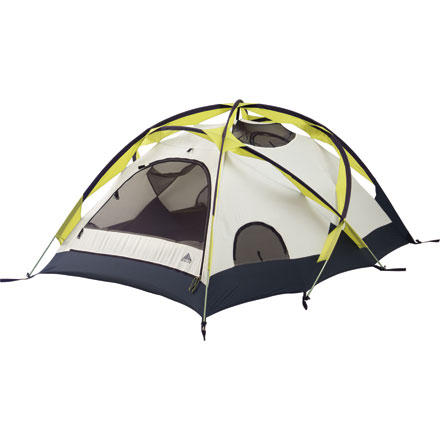 Community Images
My buddy just got one of these and we just took it back in February and it snowed on us. We stay pretty warm in there and it held up really well. This tent is fool proof to set up.

He bought this tent from my recommendation. I have a Kelty from 8 or 9 years ago. I have beat the hell out of it and it is still in good shape besides a few little rips, which were my fault. Over all, I have been very impressed with this tent and will look at buying another Kelty but my current one wont give up and die yet.
Unanswered Question
Which is a better tent the Kelty Orb 3 or...
Which is a better tent the Kelty Orb 3 or the Eureka K-2XT and why?
Great tent for all seasons
This tent has exeeded my expectations by quite a bit... Honestly I was a little doubtful to how this would hold up compared to other brand name tents, but I have not been dissapointed in the slightest. The tent itself has quite a bit of room inside, making it very comfy for two people, but also able to hold three in a pinch. I really find the giant front vestibule perfect for accomodating all of the winter gear that comes along, especially if dug out and down into the snow a good bit. I have spent many a night inside this tent during strong wind storms and blizzards, and nothing has ever been blown loose. The tent poles make such a strong frame as well, that you can actually climb on top of the tent (although not reccomended...) and have it support you. ;) Works out well on winter backpacking excursions when you have another person to split the weight up with. If planning to use this tent in more mild conditions then you can ditch the fly and get plenty of basic rain protection that way. Lots of vents, keeping condensation down, and also has a very easy color coordinated pole setup. Good job by Kelty on this one.