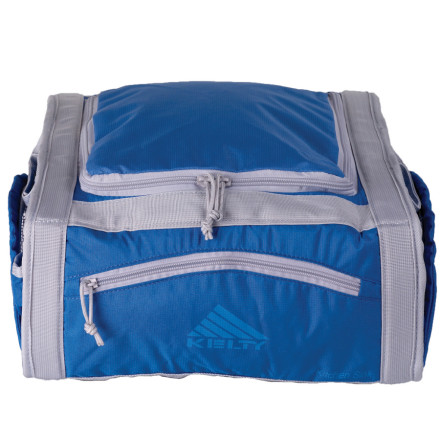 Detail Images
You really can bring the kitchen sink along on your next family camping trip, and it won't even weigh that much or take up too much space. The Kelty Kitchen Sink is a compact, lightweight solution to the problem of mealtime cleanup. You simply open the top, fill the leakproof Kitchen Sink with water, pull your sponge and soap from the front zippered pocket, and quickly check that chore off your list so you can get back to more enjoyable pursuits. Retractable racks on the sides hold plates and cutting boards as they dry.
What do you think about this product?
Have questions about this product?
If your camping gear requires everything including the kitchen sink
I will explain this for the backpackers. If you have not car camped in some time or ever, then it might be hard for you to understand that camping for some folks include damn near every creature comfort from home. The whole idea is to make the camping experience more palatable for the entire family. Well at these camp sites you have to clean your dishes somewhere and if bringing buckets is too much then something like this will do and save a little space.
how do you empty the water?
how do you empty the water?