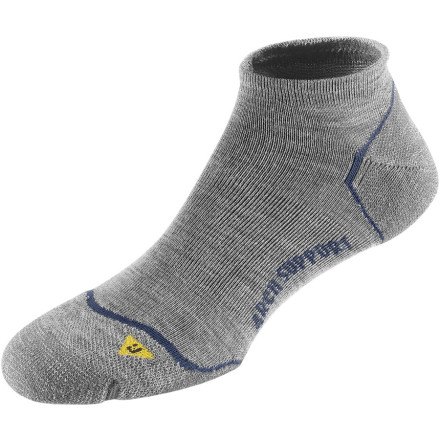 Put some sheep on your feet with Keen's Bellingham Low Ultralight Socks. Keen made these ankle-cut socks with an ultralight weave and 60% merino wool to increase breathability and regulate temperature so that your feet stay cool, comfortable, and less prone to hot spots and blisters. The Bellingham Socks are cut to match your left and right feet, which produces a better fit and reduces sock-clumping in your shoes. Merino wool is also naturally odor-resistant, which is a nice feature because, if you're like most guys, the same can't be said about your feet.
What do you think about this product?
Have questions about this product?
These are good, but smartwool and FITS are still better in my opinion. Not a bad buy though!