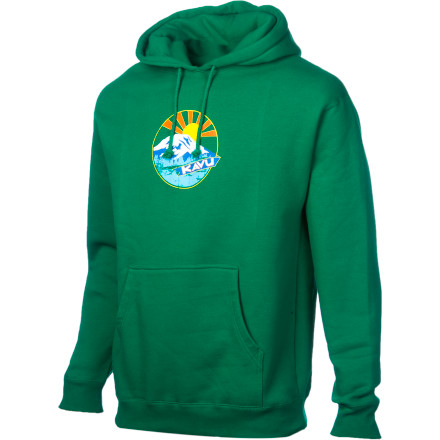 Detail Images

Community Images
The Kavu Men???s Hooded Sweatshirt cut its teeth under the hoods of cars and around campfires. This pullover is a midweight hoody that you can rock under a vest in fall or alone for a spring hike. Hell, you can even wear it when you crawl into a bivy for a quick backcountry trip when you need to find your sanity.
Pullover Hooded Sweatshirt
Front
Pullover Hooded Sweatshirt
Front
Solid sweatshirt boys....keep em' comin'
Functional and comfortable. This hoody is perfect for going on a hike during a brisk day, or sitting around your house wishing you didn't have to work in an hour. It's all-purpose, stylish, and one of my best purchases to date. Highly recommend.