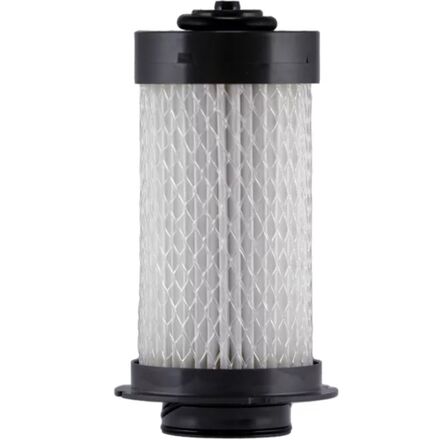 Description
Keep your filtered water tasting fresh with the Katadyn Vario Replacement Cartridge.
Stick a new Katadyn Vario Replacement Cartridge in your Vario Water Filter and your water will taste as fresh as possible. Each Vario Replacement Cartridge can handle 500 gallons (1875 liters) of water (depending on the quality). So if you've had your existing cartridge for a while, and your water has begun to taste a bit funky, just switch out your old cartridge for the Katadyn Vario Replacement Cartridge and hit the trail. *Vario Water Filter not included.
No problems with the filter
No problem with the filter itself but the packaging job katadyn does is terrible. The filter is thrown in an oversized box. Not pleased about that considering the price.
You Want me to Filter That For You?
Great filter, and ultimately necessary replacement part... the fastest pump I have used... I just pull the bite piece from my water bladder hose and install into the bottom of the water filter and then fill my bladder while its still in my pack... The ability to change the filter to suite the conditions is another great feature... Get one of these and a UV pen, for use when the water is clear, and you will be set!
Best filter ever! A tad heavy but way worth it.
Does this come full of carbon?
Does this come full of carbon?
No, you will have to use your old carbon or purchase some new stuff.
What youd expect...a replacement filter for your Katadyn. I wish they werent so pricey, but they do last for along time.