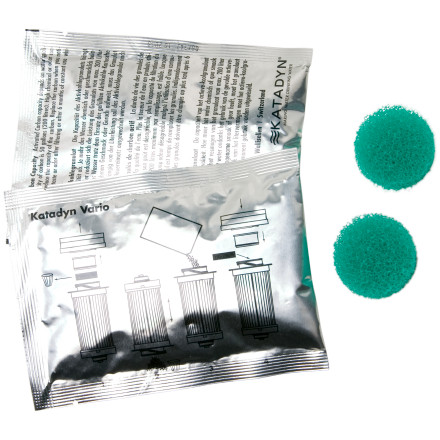 If your Katadyn Vario Water Filter has been on more than a few multi-day trips with you, it may be time to replace its carbon with the Katadyn Vario Carbon Replacement. The Vario's carbon core's carbon has an extremely important job in your water filter—it reduces chemicals, pesticides, and keeps your water tasting fresh. Best to replace the carbon when your water starts to taste a bit funky. *Vario carbon core not included, just carbon.
What do you think about this product?
Have questions about this product?
Does your water taste like...? Use Mine!
Great filter, great to be able to replace the carbon rocks in the filter... I have yet to need to replace mine, but not sure exactly how I would know... but would have to filter more foul tasting water, like experiment with chlorinated water and see if it takes the chlorine flavor or or something... I guess I will just replace with the other filters during my scheduled preventive maintenance...