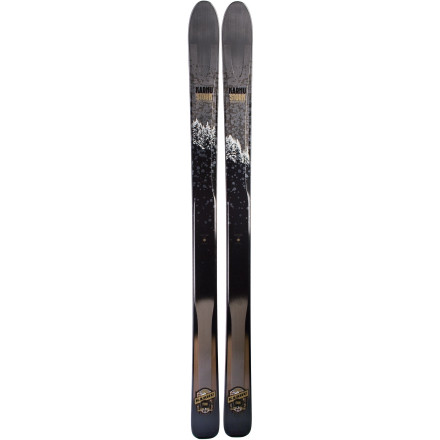 Community Images
The Storm is a top contender for my new...
The Storm is a top contender for my new bc ski. I live in NH and am trying to figure out what length is going to work best. I ski lots of trees so need agility, but I like the stability of a long ski. Soooo, at 6', 175 how quick is the 184 Storm vs the 177 (which I fear will feel short). I'll be mounting with Diamir Freeride +'s - and I'll be driving the ski with Garmont Adrenalins.
with out a doubt i would go with the 184s these skis are surprisingly quick (think BD kilowatt) you will be happy with this choice.I fully agree, the 184s are pretty quick to snap around. I am 6'2 and about 180, and I find them plenty agile in the trees.
Write your question here...I just had my...
Write your question here...I just had my Karhu Jak skis stolen. I am wanting to get another pair (179cm) but cannot find any. Is the Karhu Storms comparable?
The Storm is definitely comparable to the Jak, which it replaces in the line. Its design blends the wider waist and stability of the older Jak with the most recent Jak's versatility, with a new construction (3D-milled core and metal shape). Edgehold is better than the Jak was, in my opinion, but the sidecut is a little straighter. The 177cm Storm will ski similar to the 179cm Jak, since the Storm has a flatter tail and skis truer to length. If you liked the feel of the Jak, I think you'd really like the Storm. Thanks,Graham at Karhu
Skied the demos last season. Even flex, great weight, flat tail for skins and ski mountaineering anchors. Karhu is keeping it real for the true backcountry enthusiasts and giving them the ski they need for the mountains. Great dimensions keep this ski surfing the pow!