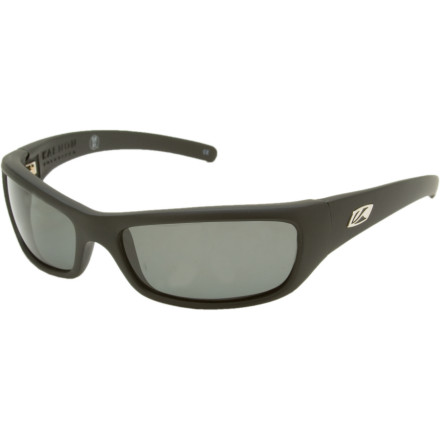 Community Images
The Kaenon UPD Polarized Sunglasses combine aggressive style with high-quality lenses that give you excellent performance to match your look. Using Light Transmission Control technology and patented SR-91 material, Kaenon makes polarized lenses which are fine tuned to give you optimal light protection and contrast in a variety of conditions. The UPD Sunglasses are built to last, featuring an injection-molded TR-90 frame and stainless steel hinges. UPD Sunglasses are not for the faint of heart. They're for those who play hard and party harder.
I have had my UPDs for two-years and they are hands-down the best sunglasses I have owned. They are Rx-able and if done by an authorized optician are guaranteed quality! They are light, durable, comfortable and ventilate reasonably well in steamy environs. The optics are superb. They are big enough to cover and protect, but are not oversized for a slightly more classic and somewhat edgy look.
I have a tough time finding shades that fit me correctly but these did the trick nicely. I have a small to medium head and most sunglasses look or feel too large, but these fit perfectly snug. Way better quality than the other popular brands. The lens clarity is amazing. Ditch that O brand and give Kaenon a whirl.
these kaenon lenses are real nice and clear. and i sure look cool wearing them at night. they took a 30' tumble at the city of rocks when i knocked them from my belay ledge and, aside from some nasty scratches, they held together.
Been wearing Kaenon's for years, as they are the best polarized shades on the market for sailing/water sports (IMHO). Just replaced my last pair of UPD's after the dog ate them (no kidding). I like the UPD's because they are the narrowest pair of Kaenons that I've found, and they fit my skinny head better than the other models. They are not too heavy, but they are not feather-light either. But if you want to cut the glare out of your life, they are the best.