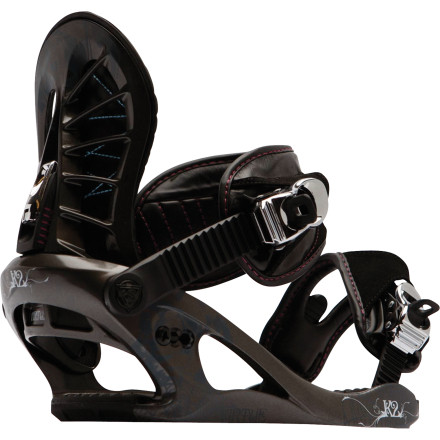 Is is ok if the boots actually larger then...
Is is ok if the boots actually larger then the bottom of the bindings? I mean the nose of the boots hang off the bindings. The straps fits though. According to the sizing chart you need small bindings for up to size 6 boots. My boots are size 5 and the nose of the boots hangs off the bindings even on the largest settings. Is that supposed to be like that?
Yes it is okay for your toes to overhang the bindings to some degree... Boots should always over hang in the heel loop a bit and usually on the toes as well...
I just received my K2 Virtue bindings. Love the look and everything but watch out for the sizing chart! I ordered Small because according to the sizing chart for sizes 3-6 you need to order small bindings. My boots are size 5 and the small bindings are too small! Even if you adjust the bottom and expend it to the largest settings!
I have the 2009 version but most of tech is pretty much the same. I love these bindings. They're pretty light weight. The ratchets are very quick, making going in and out quick. The boot strap has a hinge so it's not in the way when I strap in. The toe strap can be put over the boot or toe. The length of the straps and the angle of the high back are easily adjustable and tooless. They're super responsive for on all mountain or lapping the park.