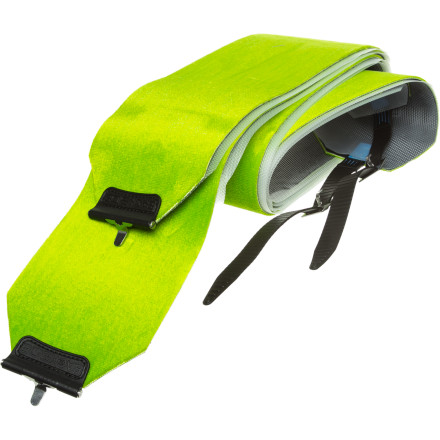 Colors
Designed for K2 skis with tip and tail holes, the Trim To Fit Climbing Skins have a 125mm width, Z-Clip technology, and an Offset Skin Cutter that makes your life super-easy when you trim your skins to fit your skis.

Trim to Fit Skins (125mm) allows you to custom fit your skins to your skis
Z-Clip design provides secure self-centering attachment that reduces weight and allows for quick transition on the ascent
Adjustable tail straps center the skin and sit on top of the ski, which eliminates drag and friction for improved glide and efficiency
Offset Skin Cutter (included) makes trimming skins a quick five-minute process without the hassle of offsetting your skins
If I have K2 Missdemeanors that are 169cm, which length would fit these?
Hi Rose,

If any of the above will fit, it would be the 160's. No promises though!

Contact me directly if you'd like a personalize experience here at Backcountry.

Ben
I need to replace my Skins for Coomback 102 which size skins 150 0r 125 width should I buy?I would think 125 width covers all but the front shovel
Hey Barry,

You can go either width. 125 will be a little lighter, but 150 will give you complete wall to wall coverage for a bit more traction.

Ben
I just trimed the 125 wide skins for my coombacks, they came out ok but if I was to do it over I would have purchased the wider skins. Not for coverage but having extra overlap wouold have helped in the triming process, cheers


How do these handle being trimmed - fray,...
How do these handle being trimmed - fray, true cut, etc.? In the alternative, which K2 pre-cut fits the Wayback?
Bad glide
Familiarity:

I've put it through the wringer
Glide is very bad on these. Not good for flats. Work great going up steep inclines, but you have a long approach, these are not for you.