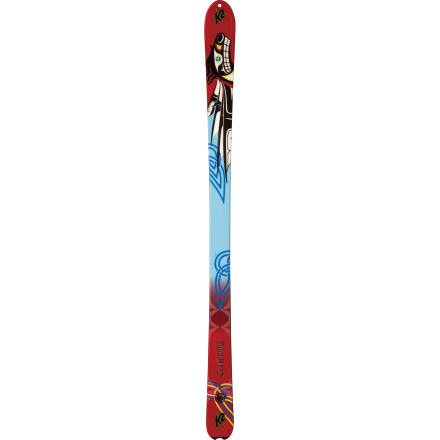 What do you think about this product?
Have questions about this product?
I am trying to decide between the Miss...
I am trying to decide between the Miss Baker and the Shuks Anne AT ski. I am an intermediate/advanced skier, weigh 120 lbs. I skied the 153 K2 Schi Devils on tele for 3 years and loved them, but I have outgrown them. Switched to AT and am looking for something that can be used both on and off-piste, size 160. Miss Baker has much wider waist for the bc, but will it deal well with groomers a the resort too? What's the recommendation?
Shuks Anne less suited for powder, but does fine if you are not in deep powder or any powder over 3 inches more than 40 +/- percent of your ski time. They handle groomers well. Miss Baker better suited for powder but if you are indeed an int/adv. skier, you will be fine on groomers as well. Not quite as nimble on groomers as the Annes. Always boils down to what conditions you ski most frequently. You are light enough to be happy with either actually, unless you are 60% or more in deeper powder, then I would say the Bakers. Both are great skis and I have friends happy with both. I skied the Anne's but like my Bakers for my powder skiing back country. Good luck!