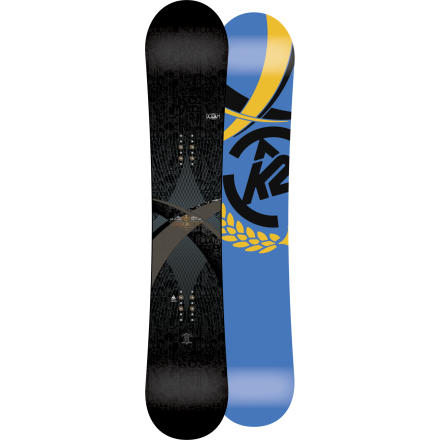 I am 5' 7" 155 lbs. Would a 156 be to big...
I am 5' 7" 155 lbs. Would a 156 be to big for me.
Well it all depends on what kind of riding you mainly do. Im 6' 165lbs and I ride a 154w(but I mainly ride park). But this deck is primarily an all-mountain deck and isnt really for the park. So if you ride a lot of all-mountain then no the 156 is a good place to start until you grow a lil more. But if you are riding a lot of park, then I would suggest another deck and something a lil smaller. Hope this helps :)
//Re-Post from 2008 because this is a sweet board//. The Podium has served me well in every task i've thrown at it. Most especially, this board is super nimble in trees, both in long glades and tight access routes. I own a 161, and I can honestly say as a daily driver, it's all I need. It holds long surf carves on hardpack, is stable when straightlining, floats well in foot+ gnar, and is supportive and responsive in both park and straight air half pipe runs.

One final item i could share is that the base is pretty durable overall. I've hit far more rocks and stumps than the base lets on, and to me...that's been a wallet saver.