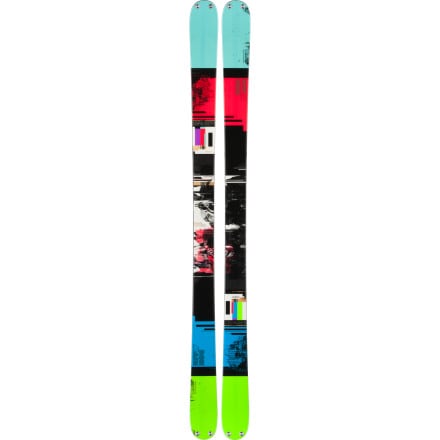 Videos
Description
Makes park riding a walk in the park.
K2 shaped and constructed the Domain Ski for the dedicated park skier. Tough as nails with a touch of buttery goodness, the Domain makes surface swaps, nollies, manuals, and tranny-finding a walk in the park.
The Jib rockered tech features zero camber underfoot and a slight rocker in the tip and tail to make ollies and presses as easy as pie. To put a little pop in your park riding, K2 made the Domain with a triaxial braided aspen core, which is lightweight and highly durable, and Twintech construction rounds the edges of the sidewall to increase durability. As you wrestle out hard landing and balance on skinny rails, the 90mm waist will be ideal, but without sacrificing your ability to get from edge to edge quickly. When you need to crank into a high-speed turn or carve deep, the symmetrical sidecut, and edges made from 3.5mm steel will aid you.
Jib rocker with zero camber underfoot
Triaxial braid, TwinTech sidewall
Aspen core
90mm waist
Symmetrical sidecut