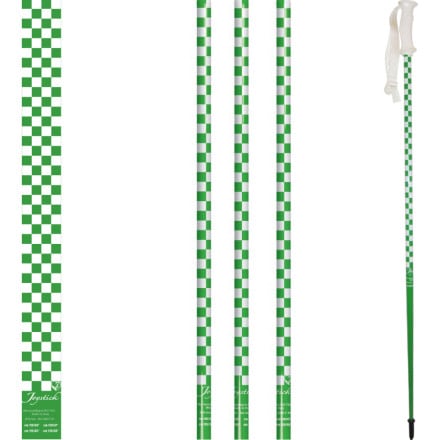 Description
Aloha, class. Your poles are in.
Anthony Boronowski's signature pole sports checks just like Jeff's slip-ons. If that means nothing to you, go watch Fast Times At Ridgemont High immediately. For those who are still here (and we hope that's most of you), you know that Spicolli is a legendary role model to chilled-out dudes and babes everywhere, and a style icon who has endured for almost thirty years. Perhaps Joystick and Anthony Boronowski are trying to tell you something. Or perhaps they just made an affordable, tough, and sweet-looking ski pole and named it the Spicolli. You decide.
Share your thoughts
What do you think of the
Joystick
Spicolli Ski Pole
? Share a...