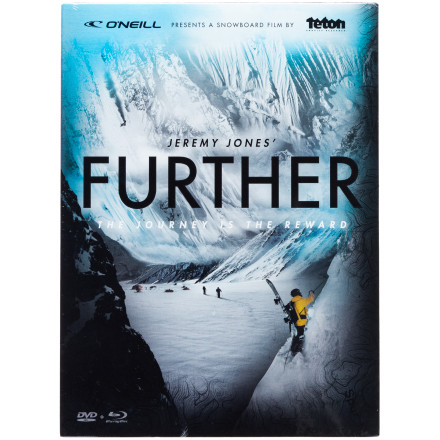 The follow-up to 'Deeper', Jeremy Jones' groundbreaking project, 'Further' chronicles Jeremy and crew as they seek out, ascend, and defile some of the heaviest lines ever put on film. With never-before-seen locales ranging from Japan to Alaska to the Arctic Circle, and a focus on extended-stay backcountry camping and human-powered ascents, 'Further' raises the bar for backcountry snowboarding higher than ever.
What do you think about this product?
Have questions about this product?
This is a great TGR film. This movie definitely tells more of a story than 'Deeper' but is still full of crazy lines in remote locations. I'm pumped for some splitboarding this winter!