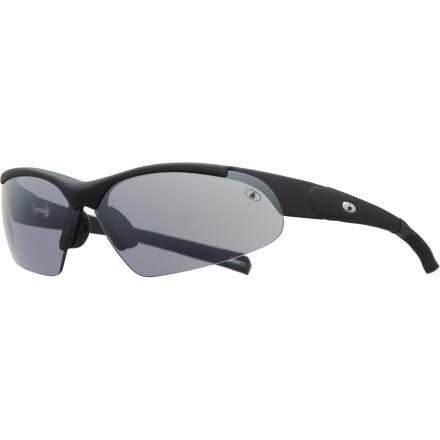 The sleek and speedy-looking Ironman Drive Sunglasses instantly puts you in, well, the driver's seat. And no matter how lightning-fast you go, these babies won't slip or fall off thanks to its comfy rubber nose and ear pads and lightweight construction. Shatter-resistant polycarbonate lenses block out the UV light, while an antireflective back coating keep out the blinding glare. So whether you're in your sports car cruising into the sun or triple-sporting from sunup until sundown, the Drive will give you comfortable control.
Shatter-resistant, lightweight polycarbonate lenses with anti-reflective back coating protect against all UV light for comfortable, safe, and clear vision
Lightweight, durable frame delivers 360-degree performance that wraps around your face for optimal protection and comfort
Soft and comfortable rubber nose pads and ear tips prevent slippage
Air vents prevent fogging and condensation
Does this includes a case?
Does this includes a case?
Ironman does not ship this with a case.