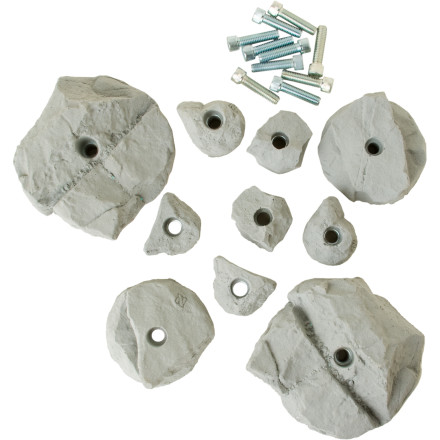 You may not be able to get on ice in the off-season, but you can pretend. With the IceHoldz Nicros 10 Pack, you're as close as you can get to getting up the chill without getting frostbite. Designed specifically for dry-tooling, this bolt-on set will help you hone your delicate touch and add to your arsenal of moves, so you're ready to hack away come winter.
What do you think about this product?
Have questions about this product?
These are some of the best dry-tooling holds I've used. I used to make plywood strips for dry-tooling but got tired of the splinters and replacing. These holds feel like granite rock and keep the tool from skating. I recommend them for beginners to advanced!