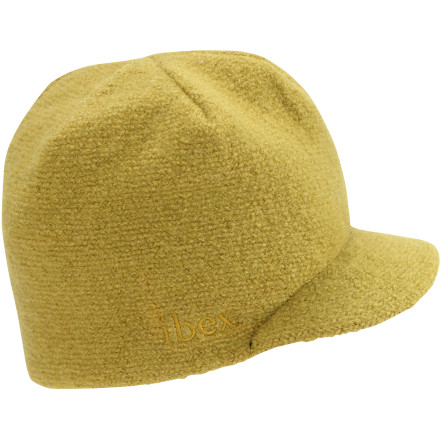 Community Images
With a devilish look that would slay the heart of any sexy Swiss innkeeper, the Ibex Euro Loden Cap does for the eyes what bottle of fine wine and a sliver of dark cherry chocolate do for the palate.
So, this will be my first negative review, and I hate to do it because I wanted so badly to like these clothes. However, the quality is just not there, and I will illustrate my point. See the photos of the two Euro Loden Caps I have attached. You will see that the quality control on their stitching is ridiculous. I bought one in each color, and the two hats look nothing alike. The bills are sewn completely different, the hats are different sizes (labeled OSFA), and the logo isn't even sewn in the same place. No to mention, three stitches popped on the darker hat immediately upon my trying it on. What is going on here? Strange thing is, the crazy bill actually looks better than the symmetrical one. I am just not sure which one is intended....



With some quality control and a little intended asymmetrical style to the brim, this hat could be "All-Time".
Unanswered Question
what is the sizoe of the bib? I can't find...
what is the sizoe of the bib? I can't find it on the website