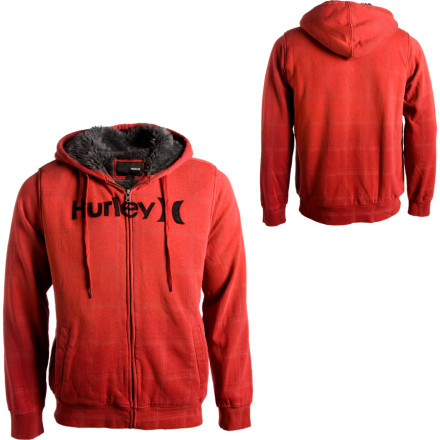 Detail Images

Community Images
You'll be amazed at the softness of the Hurley Puerto Rico Kinetic Full-Zip Hooded Sweatshirt next time you do something to, ahem, exaggerate your senses. Until then, just enjoy this full-zip hoody for what it is -a warm and rad-looking sweatshirt.
soft, comfy...and has steeeeeeeeeeeeeeeeeeeeeeeeez
Too expensive for what you get.
There is lining everywhere but the sleeves. The main reason that I purchased this is for my son to wear instead of a coat. With no lining in the sleeves, he will not stay warm enough and feel that this product was a wast of money.
Unanswered Question
Does this have fur in the body and sleeves...
Does this have fur in the body and sleeves as well as the hood?
Soft, comfy, and warm. Only problem no lining in the arms. Its like a vest...
This is THE most confy hoodie I have ever had on me, period! top notch!