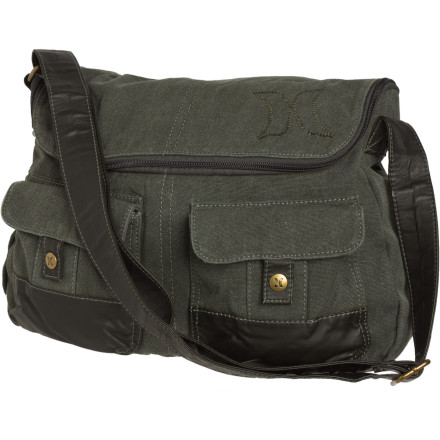 Detail Images

Community Images
Who knows what the TSA agents didn't like when your Hurley Women's One and Only Shoulder Bag ran through the scanner. But you had to unpack your bag for them, and boy, were you not ready for that. It's hard to say what was more embarrassing, the spare underwear (thong) in case your checked luggage got lost or the vibrator your friends gave you as a joke at your birthday party last week that you'd forgotten was in there.
What do you think about this product?
Have questions about this product?
Hurley One & Only Shoulder Bag in Navy
Hurley One & Only Shoulder Bag in Navy