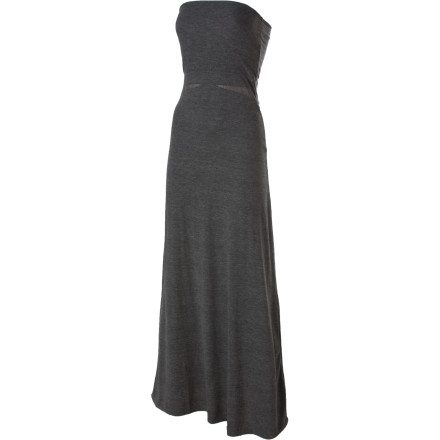 Detail Images
Save space in your suitcase and take the versatile Hurley Featherweights Mesh Maxi Dress along on your next vacation. One night, it's a flowing dress for your splurge dinner at the four-star restaurant; the next day, fold its ribbed top down and pair it with a tee for a trip to the local market. Whether you wear it as a dress or a skirt, the Mesh Maxi swirls delectably around your legs and floats gently in the light breeze.
Hurley Featherweights Mesh Maxi Dress
Love this! Really soft, comfortable material. Not too heavy or light (can't see through the grey). Great elastic/stretch in the upper so I feel like it will actually stay up when I want to wear it as a dress (and not be stretched out from wearing it as a skirt). I've only worn it converted as a skirt so far. Works well that way, though you have to figure out how to fold it so its not bulky. Cute detail in the mesh side cut too!