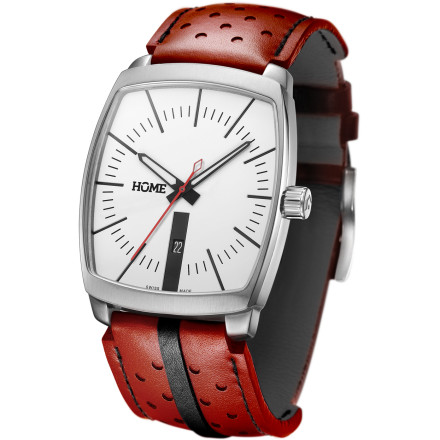 Videos

Community Images
The hOme G-Class Watch delivers a uniquely modern take on a classic leather-band silhouette. Lovingly assembled by hand in the watch-building capital of the world, this Swiss-made wonder comes complete with a double-plated, die-cut dial and acid-etched, individually numbered case.
hOme Watches G-Class Watch
wish I could also drive the car that goes with it.
The line that goes from the dial across to the band is what did it for me! That + just the right touch of perforated leather brings you back to Le Mans.
Damn where's my Porsche?
the g class watch is full of details.
three hand movement with date. perferated leather band. however, my favorite detail is the double plated dial with die cut indexes. this detail can only be appreciated up close. this is a beautiful watch that can be worn anywhere. it is also more comfortable because of it's shape.