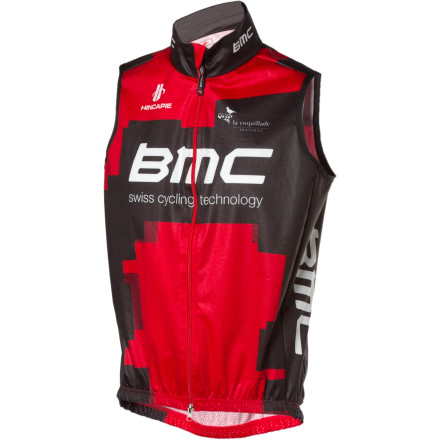 Detail Images
Granted, BMC's veteran hardman George Hincapie didn't need one as he roared down Cottonwood Pass amidst freezing rain to win stage 2 of the 2011 USA Pro Cycling Challenge in downtown Aspen, but you might. The BMC Team Windtex Vest is the official team-issue kit, perfect for the cold wind and frigid rains of gnarly descents, whether you're chasing the VanGarderen breakaway or just looking to stay warm on your way home.
are there pockets on the back?
are there pockets on the back?
on the picture and description, it doesnt mention or show any pocket.... why???? pity...
Yes the 2012 version has pockets in the back.