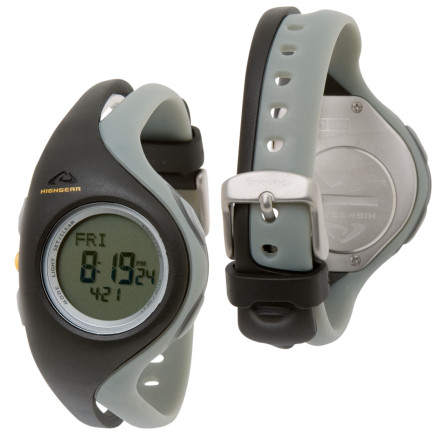 Detail Images
I got this on a whim because it was so inexpensive. But it arrived dead. And I paid so little for the dead watch that it wasn't worth the shipping to send it back. At them moment I'm assuming it's just a dead battery; but batteries are a little expensive and I don't really need a watch now so I haven't bought a battery yet.
I bought this watch as a Christmas gift for my daughter and she has been wearing it intermittently for less than three months. I guess I expected it to hold up a little, no, a lot, better than it has given the price. The sections where the 2 different color pieces meet--specifically, the tip of the watch band--have pretty much ripped apart. Guess I should have read the other reviews before jumping at the chance to get a good deal on a watch just because it was in the hot pink color that my daughter loves. So, it looks like the battery will be the next thing to fail in, what, another three months' time? Great; can't wait.
The battery died on we, can I get it changed...
The battery died on we, can I get it changed anywhere without the water proof seal being tampered with?
yeah just a professional jewler
, ☃bcs_badge_alumni_label☃
Disappointed
Since the other reviews are great, maybe I just got a lemon. The watch was great for the first few months, but the quality is poor. The sections where the 2 different color pieces meet are starting to rip apart (especially at the tip of the band). The rubber material around the edge of the watch face is also starting to stretch. I feel like the battery should last longer than 6 months, but the low battery warning just popped up. The material can be a bit annoying as well - it sometimes pinches the skin (or tugs at your arm hair) since it's rubbery.
The term "mini watch" scared me at first, I thought it would too small. It is not mini, but just the right size. The band itself is rubbery, so it does not get too funky after sweating and playing in it. It has already gone on some runs and camping. I never take it off. Oh, the functions are great too.
buttons are very easy to use. Display is very easy to see. The continual backlight option is a great feature along with each mode has multiple settings that can be saved. the mini head is not so mini. I'd say it's a more of a medium size.