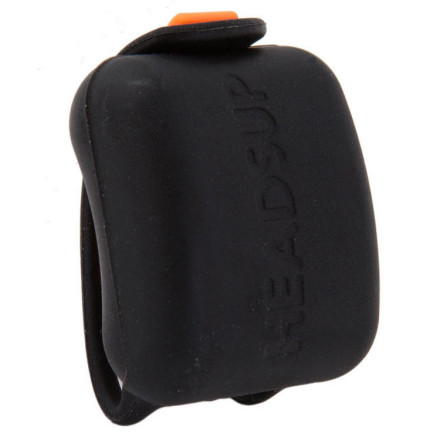 Detail Images
When you purchase the Heads Up Wireless Gear Alert System, you get two gear tags to attach to bikes, cargo boxes, or boats. These tags activate the LED and InCar alerts when you get within 50-100 feet of your garage, hopefully helping you avoid gear destruction. But, if you're like many of us, those two tags just barely scratch the tip of the metaphorical gear iceberg. Sure, we could swap tags to whichever bike we're using that day, but that makes the system just as manual as throwing your garage door opener into the back seat—it works until you forget to do it. Fortunately, Heads Up Systems makes these extra gear tags available. They run on a single CR1632 battery, and are reasonably water-resistant.
The battery should last about two years with typical use, and the tag can be attached to a handlebar or seat post, or it can be stowed in a saddle bag, kayak hold, or cargo box compartment. You could even attach it to the rack itself if you desire. The Heads Up Systems Gear Tag includes the tag and a CR1632 battery. It requires no additional setup if you already use the Wireless Gear Alert System.
Share your thoughts
What do you think of the
HeadsUp Systems
Gear Tag
? Share a...