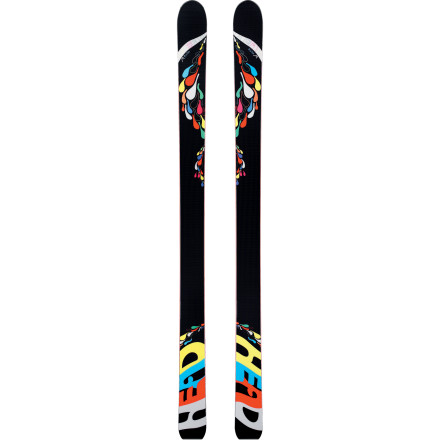 Worth the dollars at this price...
I just noticed that this ski had gotten no love and maybe that is why folks are afraid to pull the trigger, but I've skied it and for $160 it is a crazy good deal. This ski will crush it for going really fast and punching through crud. It is for you if you are a racer and you want a mid-fat for the resort. It is not for you if you like center mounted spinny noodles and you like to lean back when you are in soft snow. The Head deserves to sell for more than this... but since it hasn't, try it out.
These skis are so strong and stable that you really have to like high speed off trail skiing.
Great for big drops and carving chunky, windblown, fresh, slabby or anything chalky.
If you rely on your ski radius for your turns your on the wrong ski.
Took these all over the mountain. From chutes of powder to crud and to the groomers, I had a great experience, and they come at the right price now
for that price it should come with bindings