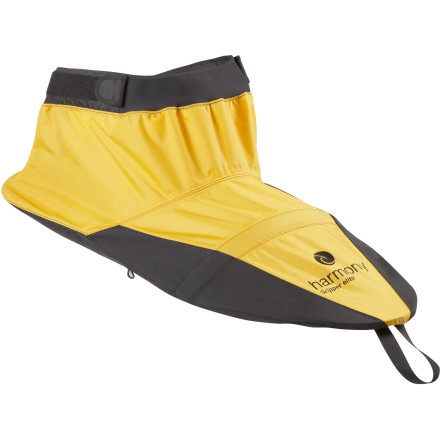 For long-term paddling, the Harmony Gripper Elite Spray Skirt is there to uphold the dryness within. A mesh overlay provides supreme hold on a variety of recreational and touring kayaks. Waist quickly adjusts to fit over layers or for different sized paddlers. Secure paddling accessories with one of the deck tie-down loops.
What do you think about this product?
Have questions about this product?
Unanswered Question
I am from the Caribbean and I am looking...
I am from the Caribbean and I am looking for a skirt for my custom kayak. I like the recreational Clearwater TTD which is a with it's roll down capability (our waters are always warm), but I am also looking at the touring Gripper Elite. I notice that the decks are longer and tunnels narrowew in the Touring compared to the Recreational - what is the real functional difference?
Can anyone make any recommendations or...
Can anyone make any recommendations or give any input between the Gripper Elite (pictured) and the Harmony Clearwater besides price.
I too am intersted in this. The Recreational (Clearwater) have wider tunnels and shorter decks than the Touring type (Girpper). What is the functional difference? I don't know, but if you find out please tell me.
If you're really interested in these skirts look on amazon, they have them from ediscountbicycle for about half the $$.