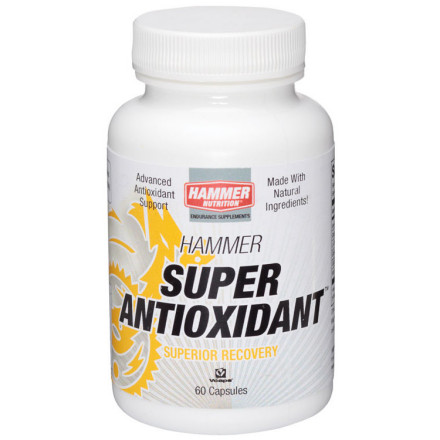 Everything you do, including breathing, creates free radicals and when you exercise the amount increases dramatically. Excess free radicals can easily overwhelm your body's natural antioxidant defense systems, wreaking havoc on your athletic endeavors and, more importantly, your health. Antioxidants neutralize free radicals, but merely taking some vitamin C and E won't cut it. You need as much antioxidant support as possible from a wide variety of sources.
Super AO's unique combination of herbal, enzyme, and amino acid antioxidants complements, but doesn't duplicate, the antioxidants you may already be taking. Super AO is designed to help protect your immune system, enhance circulation, and accelerate recovery, thus preserving all the hard-earned gains you make in training. The harder you train, the more you need Super AO in your recovery regimen -- it's a key in getting quick and complete recovery, no matter how hard or long the workout. One bottle contains 60 capsules.
Share your thoughts
What do you think of the
Hammer Nutrition
Super Anti-Oxidant
? Share a...