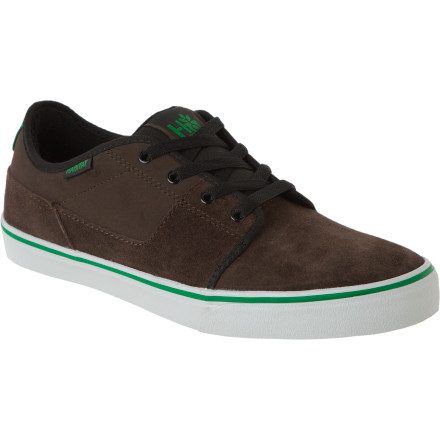 Detail Images
Ever since the local Chinese restaurant hired you to catch cats, you've been able to put a little change away. It's time to treat yourself. The Habitat Quest Skate Shoe is the perfect reward. They look good, feel good, and they help you chase down kitties.
Made for skinny feet people.
These shoes look great and probably are great but unless your feet are 3 inches wide, they won't fit. Bummer because I like them but have never met a narrower shoe.
Habitat team rider Austyn Gillette talks about the Quest.
Incredible skate shoe.

Awesome vulc sole which is durable, made from recycled rubber and has excellent board feel.
Super solid one-piece toe construction is unbeatable.

Austyn Gillette SHREDS in this shoe.
Check the video.
Habitat footwear rider Austyn Gillette SHREDDING at Maloof