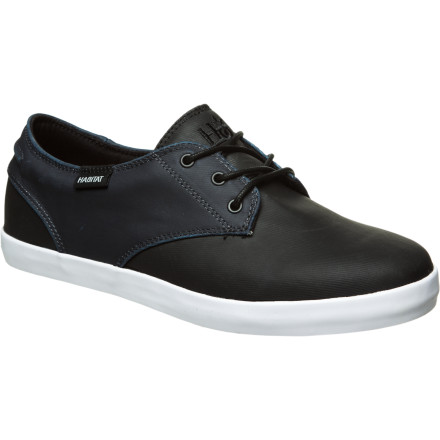 Detail Images
The new Habitat Men's Garcia Skate Shoes feature uppers styling as smooth as Danny's and not-so-traditional rope laces to really distinguish them from the rest. Like D-Gnar drops smooth nollie flips in front of restaurants on a high-speed tour thorough Chinatown, the Garcia skate shoes provide the smooth looks and tacky grip you need to stick to the board and kick down the streets.
They feel like they are made out of recycled legos.
these are some awesome shoes!!!
They are great, right out of the box, they were comfortable and ready to skate with. But as I looked at them after awhile, they had scratches. They aren't hard to get off but that they get them kinda fast but it just shoes I can do the slides as I like. I love these shoes so much and plan on getting another pair in a different color.