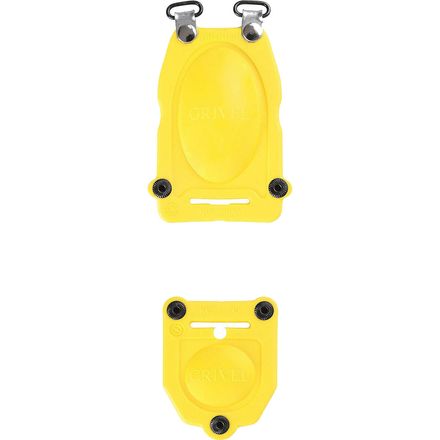 Description
Snow should stay on the ground.
Snow balling up on your crampons keeps your points from penetrating and causes you to loose traction when you need it the most. This problem is annoying at best and dangerous at worst. The Grivel Anitbott Plates for your G12 crampons pop the snow free with each step so you can climb safely.
Share your thoughts
What do you think of the
Grivel
G12 Antibott Plate w/ Accordeon - Old 08'
? Share a...
The front antibott plate and the accordeon fit. But the rear antibott plate doesn't. It has a metal hook to grab the center of the heal edge of the crampon. The Older G12s have a metal "tang" in the center of the heal that interfers, the newer G12s don't.
Do these plates work with older models of...
Do these plates work with older models of the G12?
It works on models with non-serrated rear teeth. These fit my crampons that are about 4-5 years old. I'm shocked that backcountry caries these but grateful as they are hard to find.
The rear antibott plate does not fit the older G12 crampons with the yellow "webbing" toe strap and ring configuration. The front antibott plate and accordeon do fit
These keep that dreaded wet snow far far away!
These go on very secure and stay on. The wet snow stays off of the bottom of my crampons. No more slipping for me, these work very, very good! The bowl design pushes the snow off before it even has a chance.