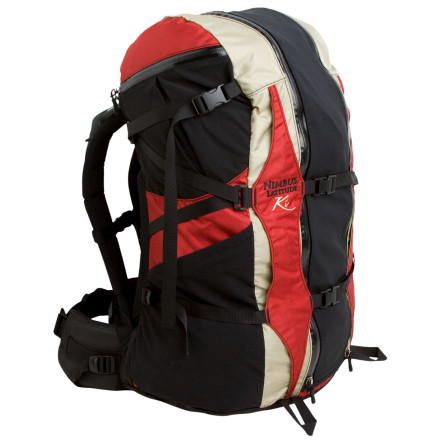 Detail Images
What do you think about this product?
Have questions about this product?
Finally-the perfect balanced pack
After an exhaustive search for a long weekend/week long backpacking pack, I finally have found the perfect pack (for me). It is relatively lightweight, without sacrificing on suspension. Also, it doesn't skimp on the "frills" that make a pack convenient (pockets and ways to clip things) that many manufacturers assume you don't want unless you want to lug a 7 pound beast around. I appreciate the women's design aspects--no boob-crunching chest strap and waist belt angled for a woman's hips. Obviously it's not for everyone, but it's definitely worth considering if you like the luxury of a mid-size pack without the added weight that normally comes with it.
I thought you were able to compare packs...
I thought you were able to compare packs side by side on this website... am I just not finding the right button or did they stop doing that ?
In all the time I have been glued to this site, it has never had a compare feature. I feel that it would be super helpful though, so if they did have it, they should bring it back.
How do i know if i need a 'short'?
How do i know if i need a 'short'?
This all depends on your torso measurement. To find your torso length, measure your back along the spine from the the top point of your hipbones to the knobby bone at the base of your neck. This will give you a measurement in inches that will determine the correct pack size.