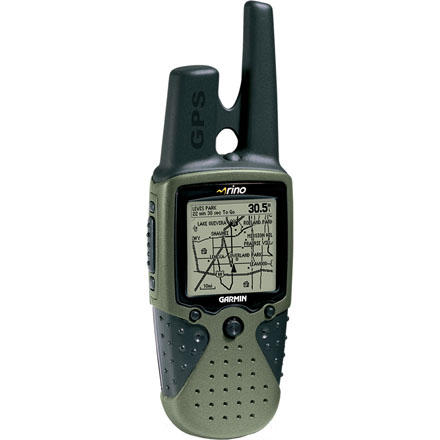 I use mine for hunting with a few other guys and it works great for our application. Your GPS is limited more by your mapping software than anything so make sure you buy good software and don't guy cheap by downloading the free ones. I use the Idaho Hunting GPS maps and love them. I do like the vibrate mode for hunting because my last Garmin made a very loud beep when trying to communicate with my party. I occasionally take this with me skiing and the screen has held up great with occasional moisture. Defiantly meets all my hunting and backpacking needs and I really like the radio when we split up.
Unanswered Question
Hi, what are the accessories that this...
Hi, what are the accessories that this comes with?
Hey, I am a director of a rural rescue...
Hey,

I am a director of a rural rescue squad and we have alot of out of town hunters and I am looking for a GPS that will let me type in coordinates to be able to locate the person quickly. Will this device allow me to do that or is there something else that will? Please help. I would appreciate any and all feedback.

Thanks,

Julie
Yes it will. I got the Rhino issued through the New Mexico National Guard and we used it for the purpose that you are intending to use for as well. I also found that the Rhino's two way radio has great range and you can talk when others on other commercial two ways cannot. Great product. Very durable.
Occasional dunk killed it
I used this for 5 yrs. This was a 4th occasional dunk. Kayak tipped over in ocean. It is hard to tell how deep it went but dot deeper than 1m as duffle bag was attached to the vessel. The damage affected only the display because the picture still appears once in a while. Don't know if it is worth of a repair. Otherwise it was a great navigation instrument and it took a lot of abuse. RIP. Sometimes it was very slow to obtain a connection w/sats. Display could be brighter and larger. Lanyard is flimzy - needs more heavy duty way of clipping it of, perhaps w/snap bolt. Looking for a better replacement now.
Does the Rino 120 work as a vehicle...
Does the Rino 120 work as a vehicle navigation GPS unit. Does it talk to you for turn by turn directions?
The Rino (and most handheld GPS units) are not designed for turn-by-turn directions. Either look at the Garmin nüvi or try services from your mobile phone provider like Verizon's VZ Navigator.http://www.backcountry.com/store/GRM0073/Garmin-Nuvi-360-Automobile-GPS-Unit.htmlhttps://vznavigator.vzw.com/index.html