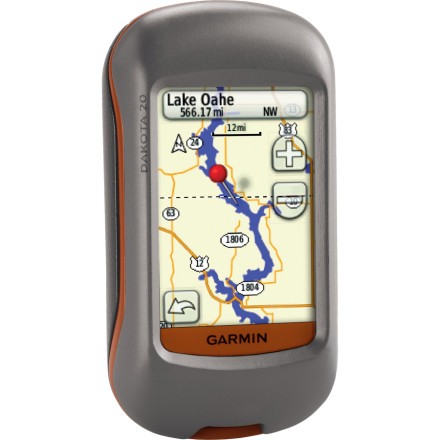 Detail Images
Is there a special map download For China?...
Is there a special map download For China? Any recommendations on a GPS for a trip to Western China?
Hey again Conan,



Yes there is. Here's the link for buying the download online or for ordering the SD card. I would probably order the SD card though, so you have it in-hand.



http://www.gpstm-blog.com/2012/06/china-garmin-gps-map.html



There's a list of all compatible Garmin devices on the software home page, and yes, the Dakota 20 is included.



Even though they claim to have fixed a few major problems with earlier versions, I would probably expect at least a few errors and maybe some omissions for internal security, since it is China.
I just found out it is illegal for foreigners to have and use a GPS in China.
used it for a gtor hunting trp this year . gteat to be able to backtrac to boat launch and can mark areas here i spoted gator. easy to use t night. only draw back s not any detail for water nav.
this gps works in brazil or south...
this gps works in brazil or south america?
Best Answer
It is loaded with a world map and works anywhere you can get a signal. You can download and install detail maps for Brazil from Garmin for a cost. These models also let you make your own maps from any public ally available maps and download them to the device.
Love the touchscreen feature on this model and navigating with it is so easy and use friendly
Reliable Choice - Light and Great for Hiking & Geocaching
I've owned a number of Garmin GPS units and each has treated me well. This unit is no exception. I've used it in a number of conditions and it continues to work well.

I chose it primarily due to its size - it is smaller, lighter and lasts longer on a set of batteries than the Oregon series, which I like. I do a fair amount of hiking and backpacking and it fits perfectly into most of my packs' hip belt pockets.

I LOVE its geocaching capabilities - the other reason for the purchase (if you aren't familiar with that, check it out at www.geocaching.com). It supports paperless geocaching, allowing me to download an entire caches set of information, including description, hint and previous logs. I can then record my find and sync it up when I get home. It works perfectly!