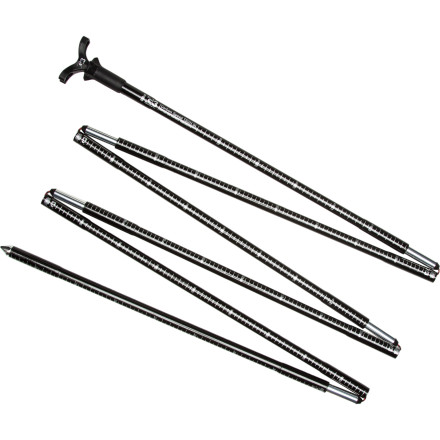 Made from superlight carbon fiber with lightning-fast, one-pull deployment, the G3 240 Carbon Speed TECH SL Probe is a fast, smooth, and strong operator. The speed-cone technology and convenient pull handle make assembly a cinch, and the stiff, bomber ice-resistant construction means this essentially efficient probe is anytime reliable.
High-strength triaxial carbon fiber tubing is superlight, resilient, durable, and strong; probe is completely resistant to icing
8ft 2in length; packable to 15.7in; 5mm incremental markings
Weighs a mere 220g (8oz)
Fast, lightweight and durable.